The configuration process is only displayed when the unit is first powered up (during installation). This process is to ensure the PowerMaxx2 has been wired in, correctly. If there is a problem with the installation, an error code from the below table will be displayed. C0 indicates the process has started and CC means the unit has passed.

The normal operating error codes can be found below, along with a list of reasons and potential remedies.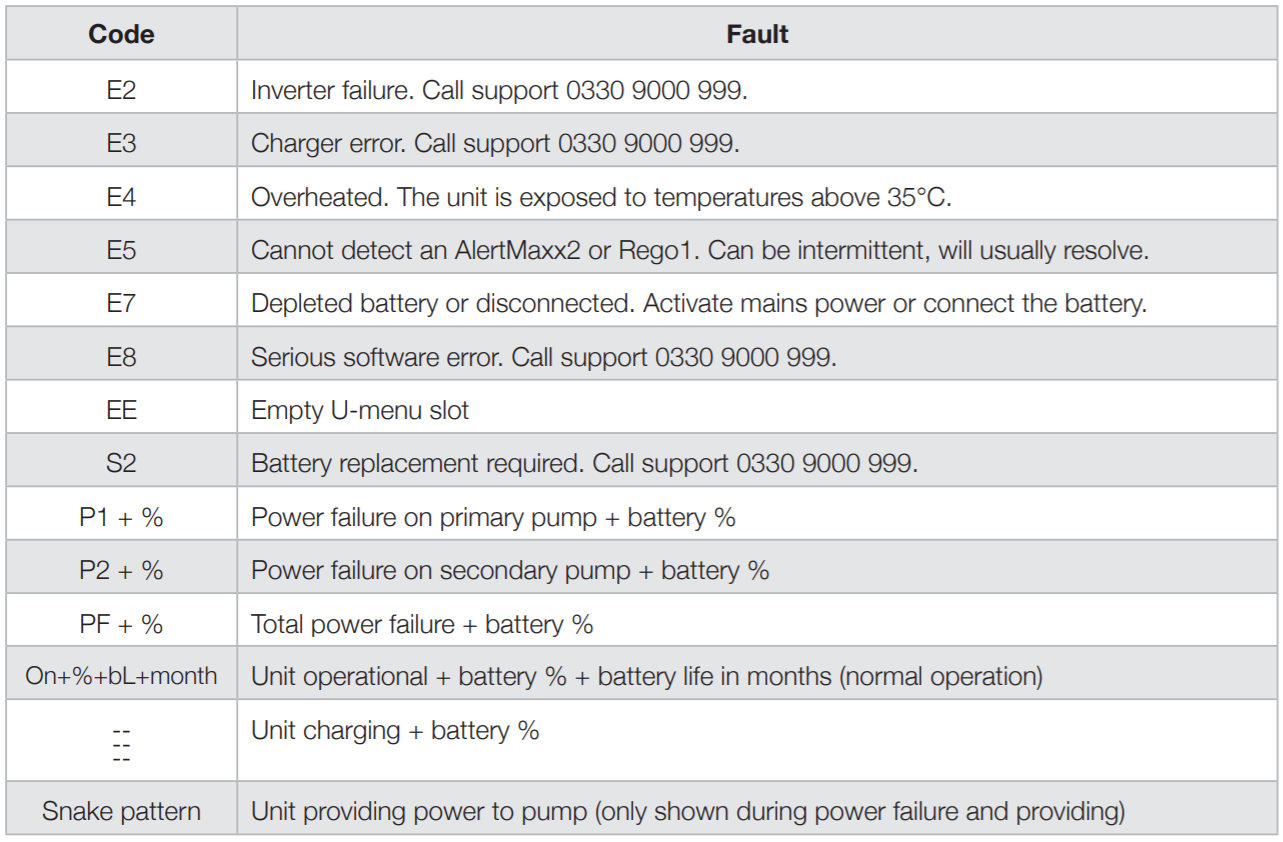 For further technical assistance, please call PPS on 0330 9000 999.